OUR STORY
We discovered the magic
in mushrooms

Functional mushrooms have been used for centuries in other cultures and it's only until recently that we are starting to fully understand just how powerful these little fungi can be on our health, wellbeing, mood, gut health and immunity.

Experiencing the benefits ourselves first hand we wanted to create a new brand that provides high quality and unique mushroom powders that give us everything we need in one blend no matter how we choose to take it.

Turning your brew into a Flow Brew.

We're on a mission to spread the world and be the driving force behind a cultural change, helping you live a fulfilling and healthy life.

Welcome to the Flow Brew community.

SIMON BATEMAN FOUNDER
After 12 years starting and running start-ups, covid hit and I found myself depressed, unhappy and suicidal. Years of pressure, failure, building businesses, stress and caffeine ultimately led to me burning out, something I thought would never happen to me.

Being introduced to plant medicine, my mind was opened. For the first time I was able to truly connect with my body and fully understand who I was. It was this experience that influenced the launch of Flow Brew.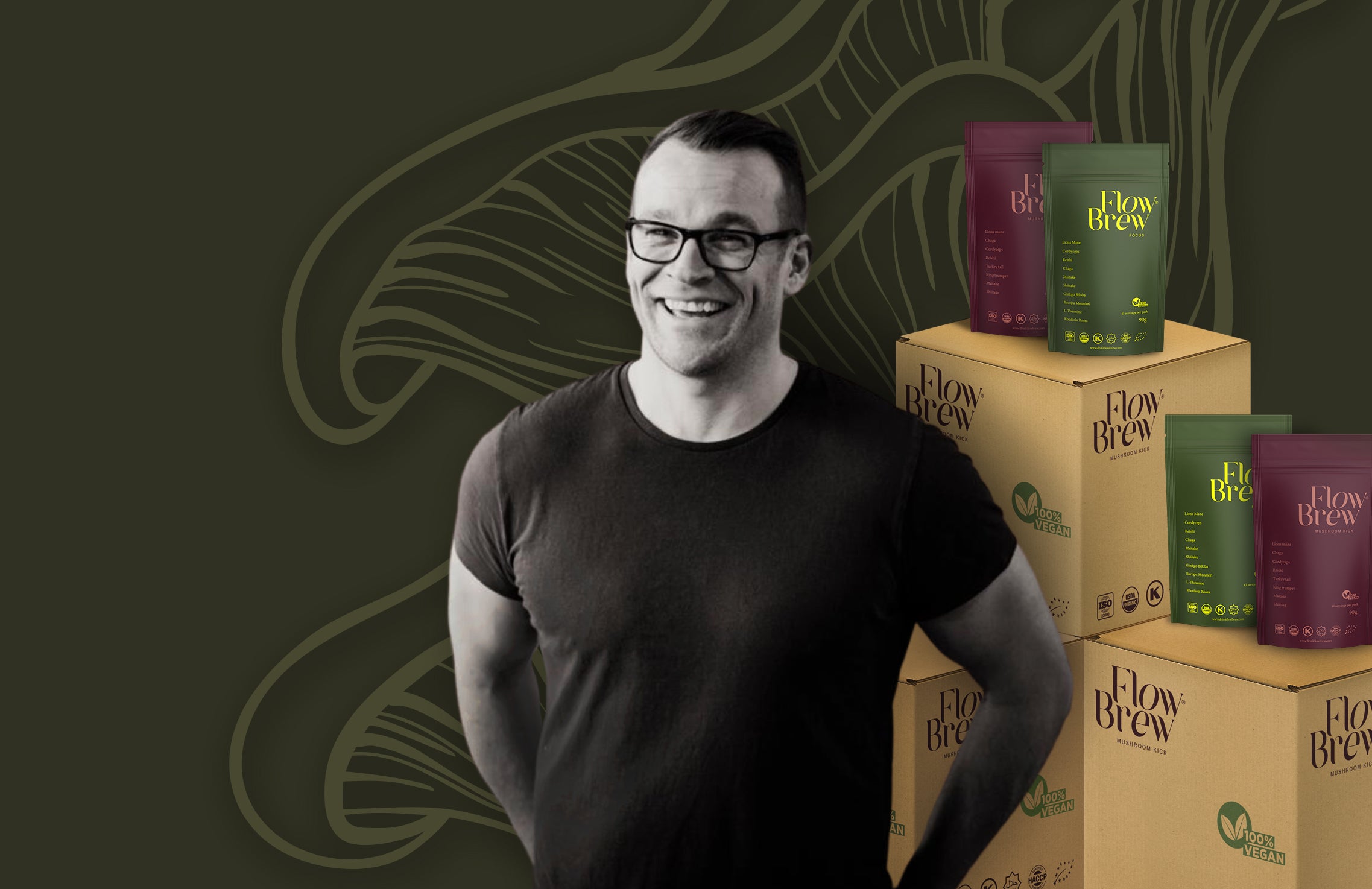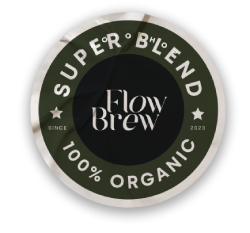 Our promise to you...
3rd Party Tested
100% Organic
Vegan
No Nasty Additives
Mushroom Superpowers
Ethical Sourcing
Easy to mix
Non GMO